AAA Crafts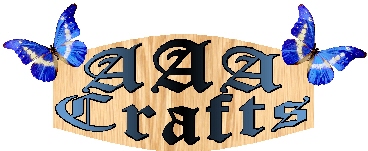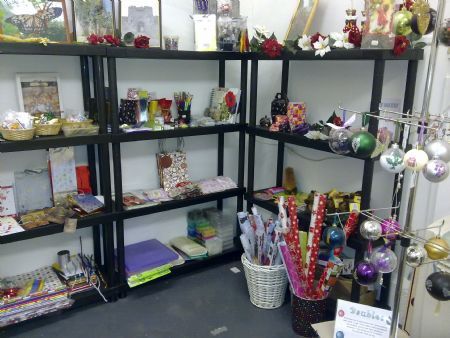 If you would like to be kept upto date with whats happening, then send us your name and email address to, info@aaacrafts.co.uk, and we will add you to our mailing list.
13/06/11 - The shop in Newport is now open but because we are still sorting shop fittings and stock we have decided to close Northwood this week. So for this week only the children's craft sessions will be at Newport. Please see children's craft sessions for more details. Please keep an eye on craft supplies section for details of new stock.
The best way to contact us over the next 2 weeks will probably be email or facebook.
Sorry for any inconvienience this may cause.
20/07/11 - Sorry I have not updated news page for a while, but has been hectic sorting the new shop and doing the summer time table for Northwood. The summer timetable starts next Monday, so if you have not booked your sessions then you'd better do it quick as places are going fast. Next Weeks theme is bugs and butterflies. Don't forget to keep an eye on the events page for any changes to the timetable and the theme for each week. As from Monday Northwood will only sell craft supplies, drinks and snacks. All cards, gifts, wrapping paper and stationary will be sold at the Newport Shop only.  This will give more space for the classes.
01/08/11 - This week in the Newport store we have some new stock. We have a selection mounted and un mounted rubber stamps, acrylic stamps and lots of new papers including some christmas Kanban sheets. Also we have a selection of 'Arty Farty' templates. So why not pop in and have a look. Also this week on Sunday we have our first allday cropping session, check out the events page for more details. The summer time table is in full swing and this weeks theme is Pirates vs Fairies.
12/08/11 - As from Monday 15th August our craft shop and studio will be closed. We have decided to concentrate on expanding our business in Newport. This mean all our activities planned for Northwood have been cancellesd. Sorry for any inconvinience this may cause and thankyou to those who have supported us. We will be doing some childrens activities and classes at our Newport store.  I will be updating the site over the next so please keep checking back to find out what we have planned or why not pop in and see us at our Newport store.